Join members of
Boston Youth Symphony Orchestras' Intensive
Community Program as they serenade visitors to the Boston Public Library McKim Courtyard in Copley Square! Since its inception in 1958, the Boston Youth Symphony Orchestras (BYSO) has expanded beyond its original single orchestra and launched many new artistic initiatives. Today BYSO serves over 600 children throughout New England, and is recognized as one of the finest youth orchestras in the country. This
concert is a free, non-ticketed event
, open to the public and all ages.
The
Boston Public Library
was established in 1848 by an act of the Great and General Court of Massachusetts. It was the first large free municipal library in the United States. In 1972, the library expanded its Copley Square location with the opening of an addition designed by architect Philip Johnson, with collaboration from the Architects Design Group of Boston, who observed two requests: to maintain the existing roof line of the McKim building and to use material (Milford granite) that would harmonize with the exterior of the existing building. It was erected adjacent to the McKim building in order to allow patrons to move freely through the buildings.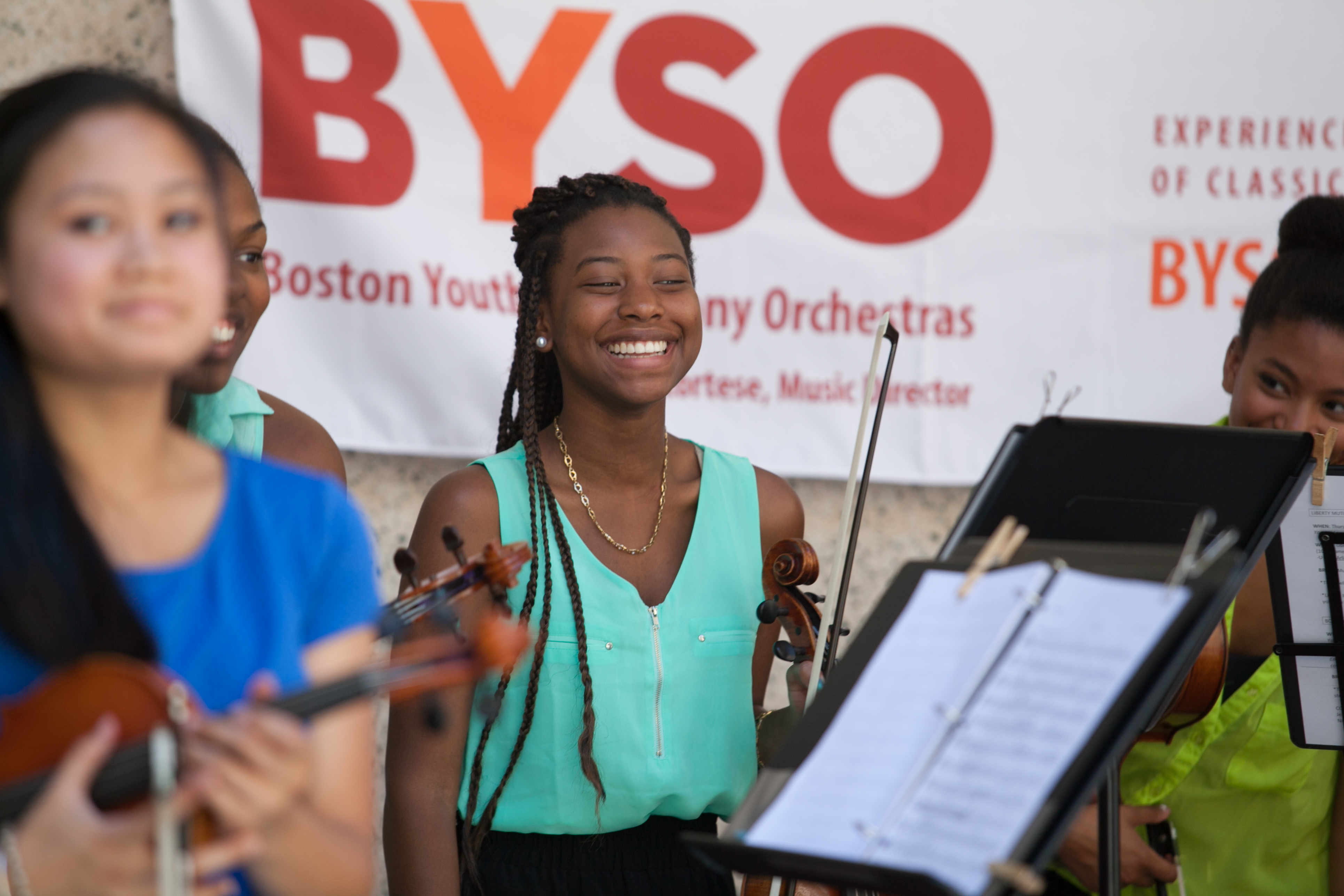 The Johnson building occupies ten levels; four levels of public services, a staff administration and procession floor, four levels of book stacks for the research collection, and one level shared by utilities, maintenance, and stacks. Upon its completion, it contained 450,000 books on open shelves, an expanded children's room and young adult collection, fifty-thousand foreign language items, a modern audiovisual department, and a 374-seat lecture hall named after benefactor Sidney Rabb. The Central Library today is comprised of the McKim and Johnson buildings, and, thanks to the addition, doubled to nearly one million square feet in size.
The courtyard of the Central Library in Copley Square, one of Boston's most beautiful spaces, is filled with music during this free, one-hour concert. The summer shows hosted in the courtyard range from jazz to classical and from world to folk. Your ears will surely love it!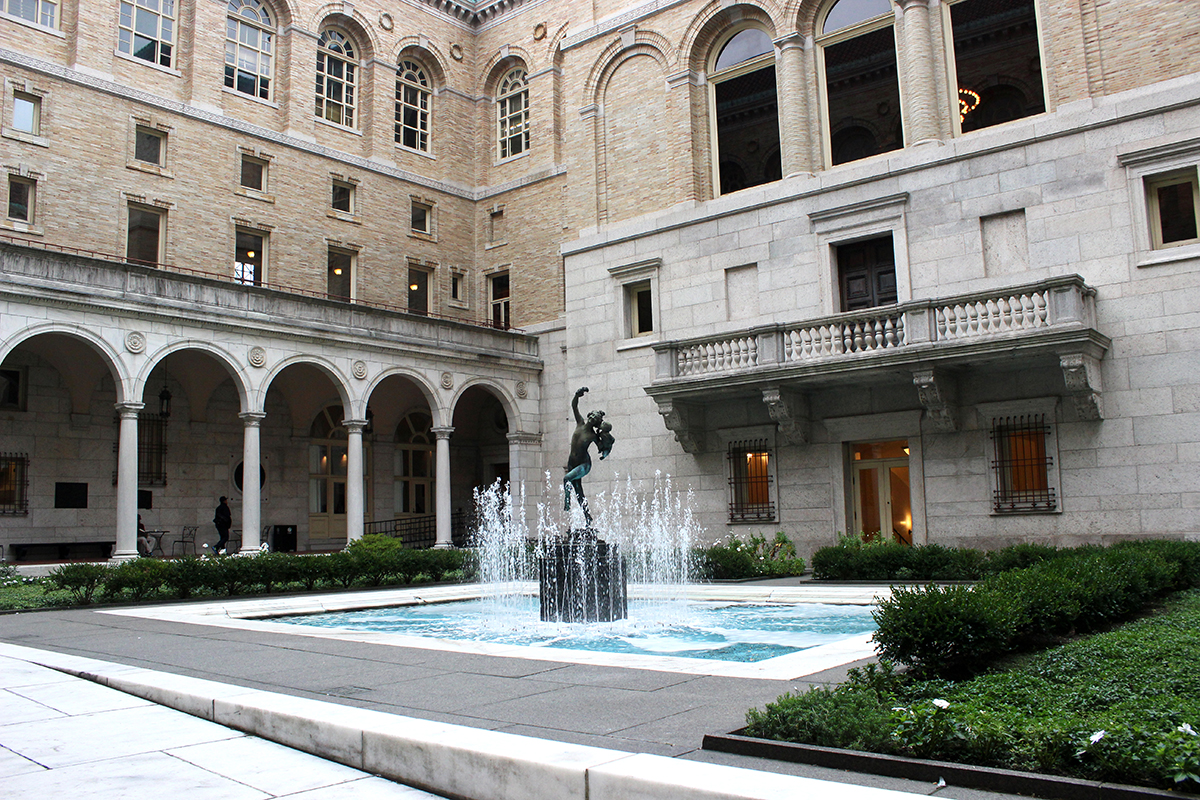 Full show times and information can be found here. Join
BYSO
at the
BPL
this Saturday and
devour the details
of another great concert in the courtyard!