Boston Harbor Now
in partnership with the Office of Mayor Martin J. Walsh and the City of Boston is proud to announce the return of Labor Day Weekend fireworks over Boston Harbor for the 5th year in a row, today, Thursday August 31, 2017 at sunset. Once again, fireworks launched from barges anchored off the North End and Seaport will light up the sky over Boston Harbor to celebrate Labor Day Weekend and the beginning of fall. The show begins at 8:15pm!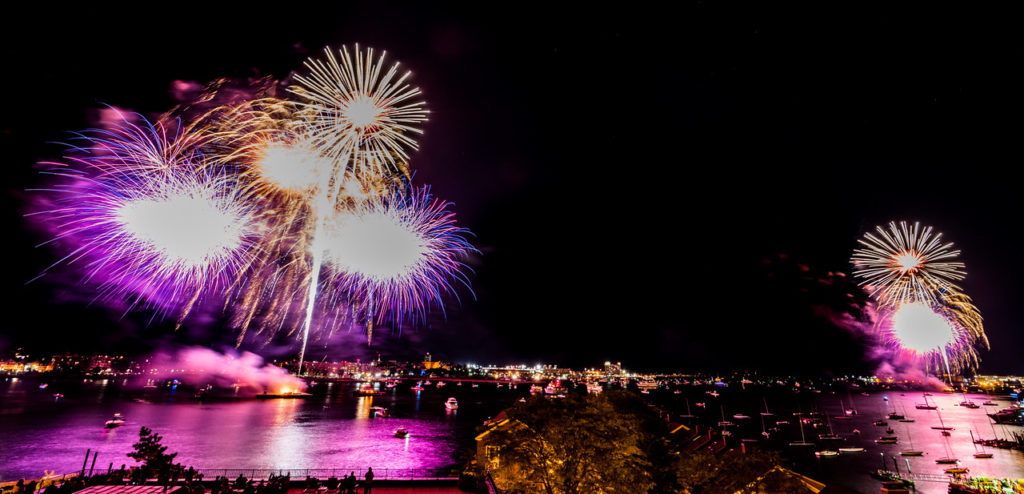 You'll find the best viewing locations along Christopher Columbus Park and Long Wharf in the North End, the South Boston Waterfront (especially around Fan Pier/Seaport), the Downtown Waterfront, and Piers Park in East Boston.
Even better - watch the show over dinner or drinks at Pier 6 in Charlestown or any of the Seaport waterfront restaurants. You won't be the only one with this idea so be sure to make reservations!
For hotels with views, consider South Boston waterfront hotels, downtown waterfront hotels, and North End hotels. Compare prices online if you like but call the hotel of your choice to book a room with a view or ask if they have a rooftop deck where they can be seen!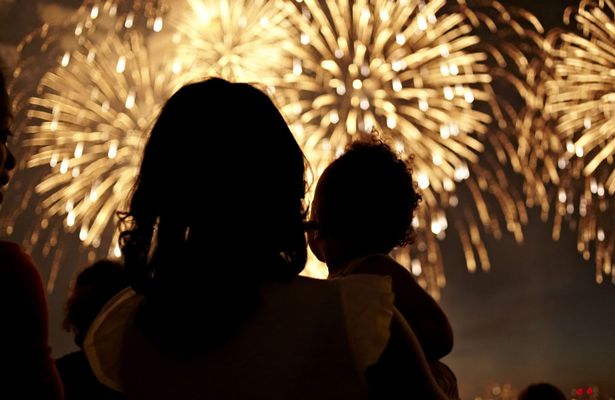 The Soundtrack of the Fireworks will be broadcasted LIVE on MAGIC 106.7 the evening of the show beginning at 8:00pm. Be sure to tune in for the full effect!
If you want to do some additional celebrating, you can also enjoy these concurrent Boston happenings:
Fireworks Cruise and Cocktails
Boston Harbor Cruises
Tickets: $50 – $75
6:30 – 10:00pm
The end of summer is easier to take with a cruise like this. Snack on a delicious selection of passed hors d'oeuvres, cheeses and charcuterie favorites, expertly paired with refreshing summer cocktails, wines and local brews as you dance the night away.
Marketplace Movie Night
Faneuil Hall Marketplace
Tickets: FREE
7:00 – 10:00pm
Faneuil Hall Marketplace has been transformed into an outdoor movie theatre for the months of August and September with FREE movies on the West End of the property. "Movie Musicals at the Marketplace" takes place every Thursday evening. This evenings movie is La La Land featuring pre-show music by Swing 17 Jazz Band. The Quincy Market food court will be open late for post-fireworks bites and is conveniently located just across from Christopher Columbus Park.
Celebrate the Boston Harbor Fireworks from Nantucket Lightship
Nantucket Lightship Museum
Tickets: $25
7:00 – 10:00pm
Have some fun on the historic Nantucket Lightship/LV-112's weather deck with friends and family to watch the spectacular fireworks display in Boston's inner harbor. What better way to kick off the celebration of Labor Day weekend.

Celebrate with the city of Boston and devour the details of illuminating the harbor for another great Labor Day Weekend!