Former Miss USA, Olivia Culpo, is supremely stunning. You may know her as Patriots' wide receiver Danny Amendola's girlfriend but more importantly for her powerful answer regarding the inclusion of transgender women in future pageants. In the final round to determine the winner, Ms. Culpo was asked to answer a question submitted by a pageant follower on Twitter. "Would you feel it would be fair that a transgender woman wins the Miss USA title over a natural-born woman?" so the question read. "I do think that that would be fair but I can understand that people would be a little apprehensive to take that road because there is a tradition of natural-born women, but today where there are so many surgeries and so many people out there who have a need to change for a happier life, I do accept that because I believe it's a free country," she answered.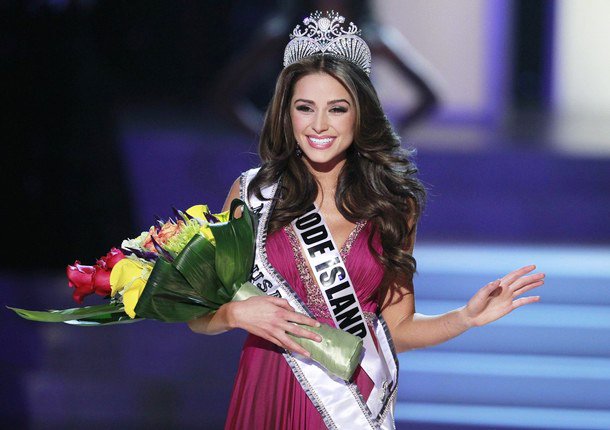 An advocate for equality, Ms. Culpo is at it again raising awareness for another great cause; this time as part of her Oscars red carpet appearance. The former Miss USA teamed up with designer Marchesa, nonprofit
Water.org
(cofounded by Cambridge native and Oscars presenter Matt Damon), and beer brand
Stella Artois
to debut a custom gown in support of a clean drinking water campaign. The blue-silver dress she adorned features cascading details with beads and sparkles, representing the beauty of clean running water.
On her Instagram Sunday afternoon, Ms. Culpo encouraged her followers to buy a chalice at
buyaladydrink.com
. She shared that her designer Oscar dress was in partnership with both
Stella Artois
and
Water.org
. Stella Artois created chalices to sell as part of the initiative and for one chalice sold, five years of clean drinking water would be provided for someone in the developing world. Many noting during the red carpet interviews that her statement dress is encouraging people across the globe to get involved in the water crisis and that is something truly beautiful.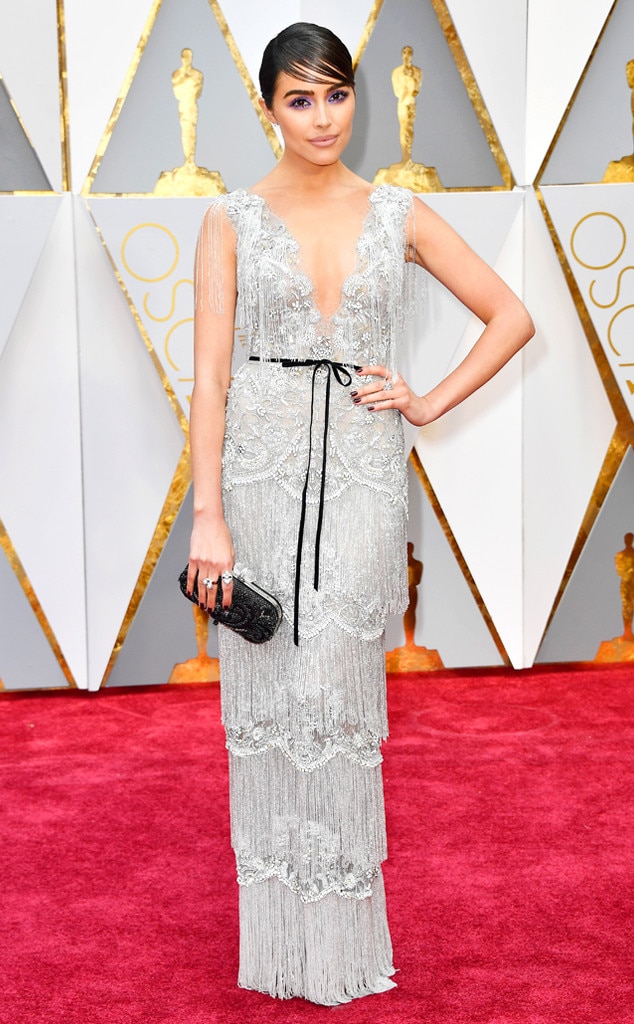 We love the message this sends to anyone watching the Oscars: its always good to give back. Make your own statement and
devour the details
of a great cause today! The world is a better place because of your efforts.