We err on the side of nontraditional here at Devour the Details which is why we are bringing you some extraordinary but out-of-the-ordinary bridesmaid looks! From eye-catching prints to stunning jumpsuits, we love them all. Brides are upping-the-ante as weddings become more modern and fashion-forward, giving their bridesmaids these fun and unique statement pieces! Check out some of our favorite looks for 2015.
I am obsessed with these coral jumpsuits! They scream 'totally 80s' meets modern-day-bridesmaid. We just can't get enough!
These embellishments remind us of the Roaring 20s! We also love the color of these dresses and how they sparkle and shine.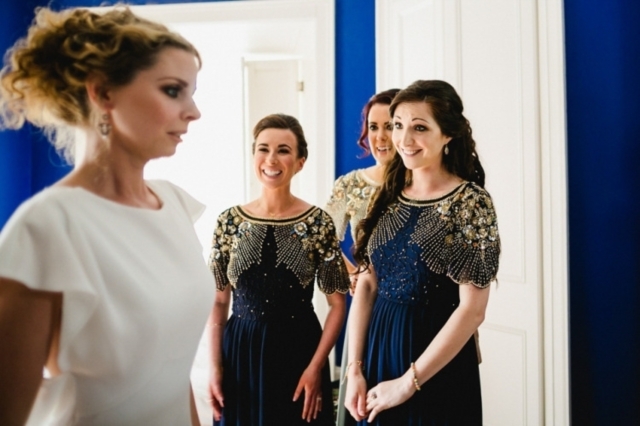 Another to-die-for style is the variation of neutral colors. This helps the bride's gown remain center of attention but pulls your eyes across the alter for a brief and unexpected moment of awe; just gorgeous!
We love this shabby and chic champagne look! What ties it all together (besides the sparkles)? The adorable bird-cage veils the flower girls are wearing!
Something borrowed and something blue! The ethereal feel to these gowns makes for a fabulous fairytale wedding!
Don't be outdated, love the look and devour the details of these nontraditional bridesmaid dresses!