In a fantastic update by
Boston.com
, it has been revealed that
Ben & Jerry's
is at it again and clearly out-doing themselves with their 21+ new product... beer! Teaming up with the
New Belgium Brewing
company, our two favorite dairymen will bring the world 'Salted Caramel Brownie Brown Ale' this Fall which contains 6.2 percent alcohol by volume. Can you imagine how good that will taste? Yum!
"We're big fans of New Belgium Brewery, their values, and their fun culture, and of course, their beer," said senior global marketing manager Jay Curley in
a statement
. "We're excited for the campaign we've developed together. When two B corps collaborate, our fans can expect something both delicious and impactful." And it will have a huge impact! We're excited to find out more details as the year goes on.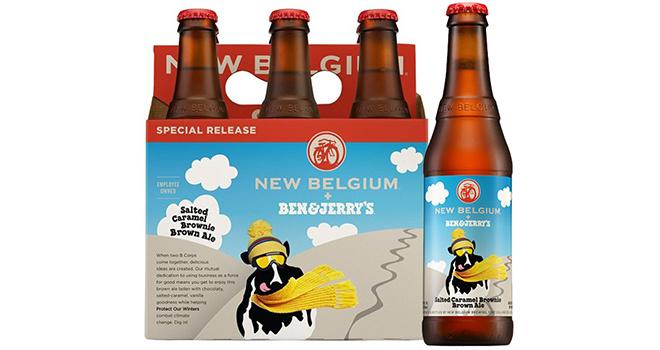 I can't even drink beer but would so be willing to try this! Looking forward to see
Ben & Jerry's
and the
New Belgium Brewing
company
devour the details
of many other ice cream flavor favorites as this new partnership goes on!