So totally forget yesterday was Monday and didn't do a mashup. But no need to worry, we'll be bringing it to you today! There are so many sneaker fanatics in this world, it's amazing. We personally love all shoes but understand the obsession with sneakers specifically. What's even cooler is when there is a local event highlighting this lifestyle. For example, Triple 7 Ent in conjunction with Kicks are U.S. will be putting on the
Kicks are U.S. Fest
this Saturday, September 26th from 11AM to 11PM at the Boston Center for the Arts: Cyclorama.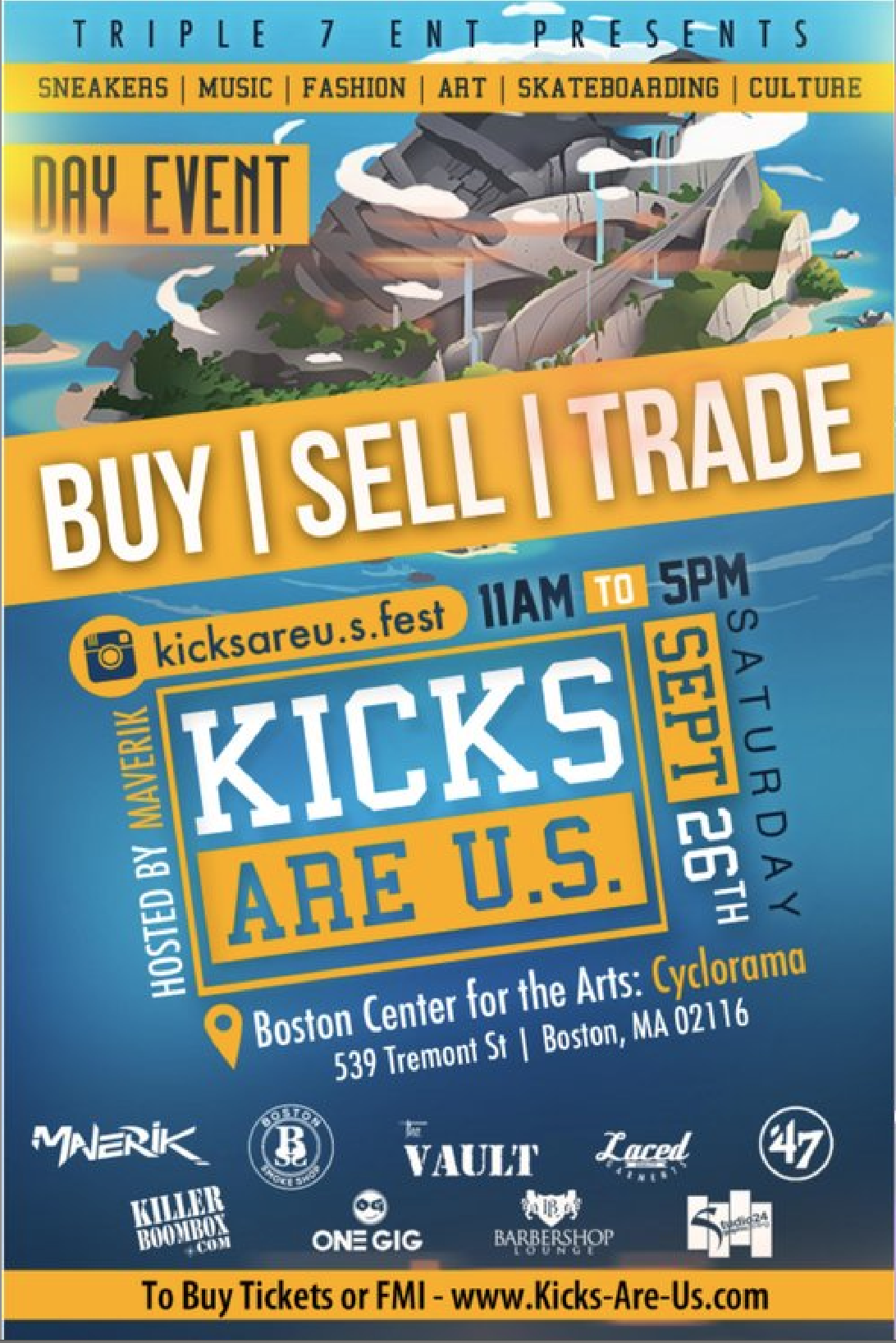 What can you expect? A day full of buying, trading, or selling the flyest kicks. There will be 1k Cash, OVO Sneaker, and Swerve Wheel Giveaways. The sneaker exchange will feature over 100 of the biggest regional and national sneaker collectors and urban lifestyle brands. Kicks are U.S. Fest will be hosted By Jamn' 94.5's DJ Money Maverik. Now you may be wondering, why is this a mashup? Well because there is a whole other part to this event. Not only is it a sneaker festival but it's also a music festival!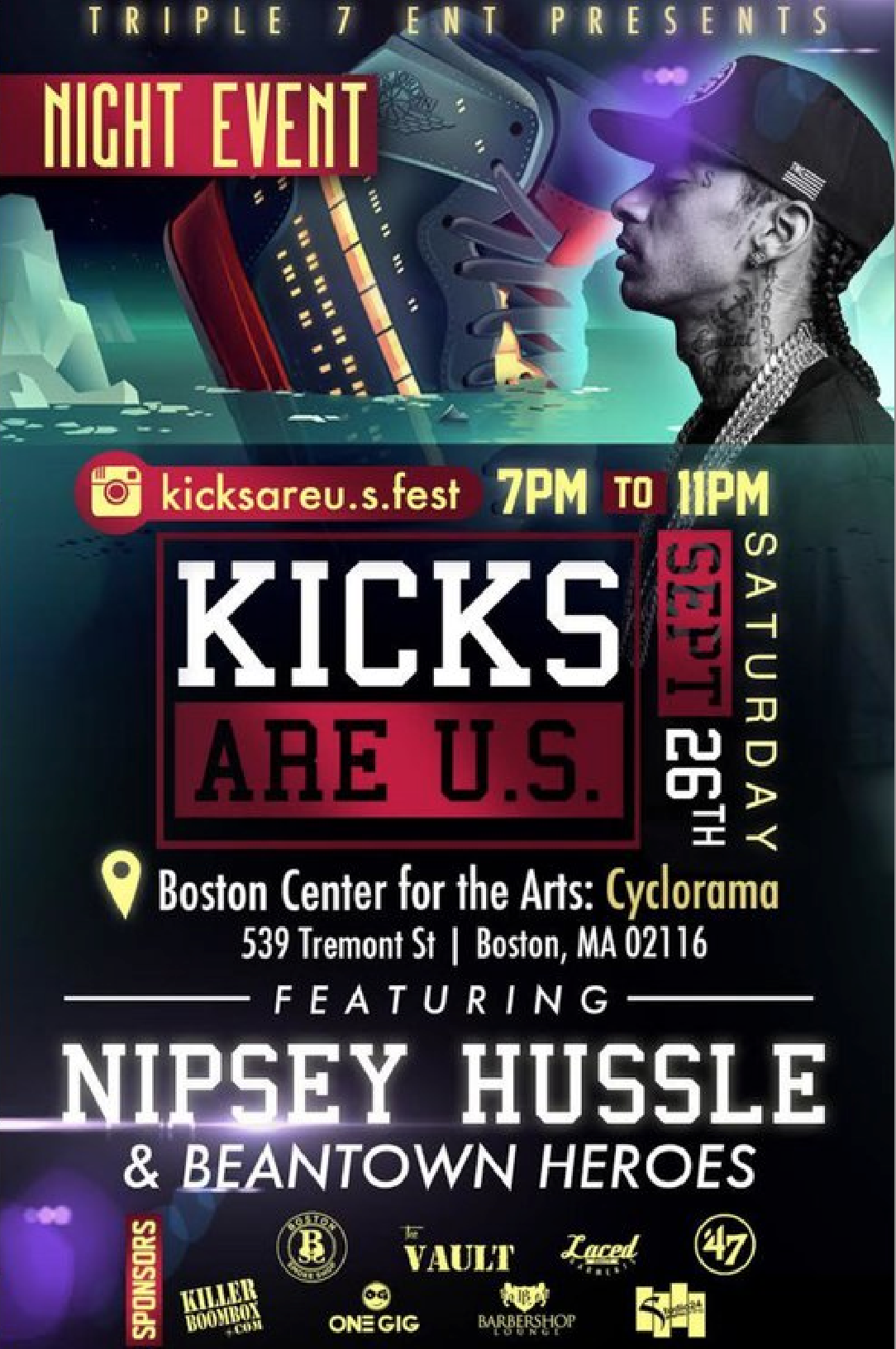 From 7PM to 11PM local Boston performers along with Nipsey Hussle and the Beantown Heroes will be hitting the stage and performing for attendees.
Tickets
range from $20-$75 depending on which portion of the event you plan on attending. Some local vendors you will find at the event include Triple 7 Ent, Laced Boston, The Vault, The Black Bar Group, One Gig, ShoJo Restaurant, Studio 24 Graphix, BarberShop Lounge, 47 Brand, and Boston SmokeShop. For more information check out Kicks are U.S. Fest on
Facebook
.
Devour the
sneaker
details
this Saturday and jam to some of your favorite tunes while owning this Monday Mashup!