Starting to make your St. Patrick's Day plans? Get ahead of the game by kicking off the celebrations today (and all week long) at
Cask 'n Flagon
in Boston and in Marshfield. For the next seven days, you can enjoy your Irish heritage with themed culinary and cocktail specials and long nights of drinking!
From March 13-19,
the Cask
kitchens will be serving up a taste of Éire with their traditional Boiled Dinner featuring corned beef, cabbage, carrots, potatoes and rutabaga paired with a slice of Irish soda bread. On the liquid side, drink specials come fourfold. Created by Fenway's resident cocktail man Eric Hecht, drinks that will have revelers green with envy include the Green Flagon with Deep Eddy lemon vodka, a subtle touch of Midori, triple sec and lemon sour that is topped with Sprite and garnished with a lime wedge and the 317 shot with Jameson Irish whiskey, Molly's Irish Cream and green crème de menthe. Cask 'n Flagon also will give any draft beer selection a dash of green food dye on request, should you want to bleed green. For those with an Irish temper, there is the Kiss Me, I'm Angry cocktail with Angry Orchard hard cider, Jameson Irish whiskey and amaretto.
Aside from being the best spot to toast to tradition on St. Patrick's Day,
Cask 'n Flagon
is a property with lots of Boston history. The restaurant itself has been a Fenway staple since 1969. As second generation operators, Cask 'n Flagon owners are immensely proud to continue the legacy that their father, guests and employees have built. Certainly much has changed since 1969 but the one thing that has always remained the same are the stories they hear every day about the memories created at the top baseball bar. These stories are what motivate the business to continue the tradition of providing a guest experience like no other.
Wondering the meaning of their name? Well, cask (kask) n. is a sturdy cylindrical container for storing liquids; a barrel and flagon (flag' en) n. is a large vessel with a handle, spout, and often a lid, used for holding beer or other liquors. When the highlight of your restaurant is the bar, a name like this makes perfect sense! The Cask Boston building was originally a Ford dealership. The original dealerships terrazzo flooring still exists today in their event space and night club area which is located next to the
Cask 'n Flagon Restaurant and Sports Bar
.
While their name changed to
Cask 'n Flagon
in 1969, homage was paid to another era of the buildings history when they brought back the Oliver's name for their event and nightclub space created in 2007. Oliver's was a live music venue in the 1960's that hosted many now famous musicians such as Bruce Springsteen, Jimi Hendrix, and the band Boston. Many of the iconic black and white sports photographs lining the walls of the Cask were taken by famed Boston Globe photographer, Dennis Brearley. He captured Boston sports history beautifully and the legacy of his artistry still lives on in their walls!
The building that is now
Cask 'n Flagon Marshfield
was originally built as a roller rink, called Marshfield Family Skateland! An original red staff jacket is on display at the host stand. It was actually given to the restaurant by the family who built the roller rink and is still asked about today!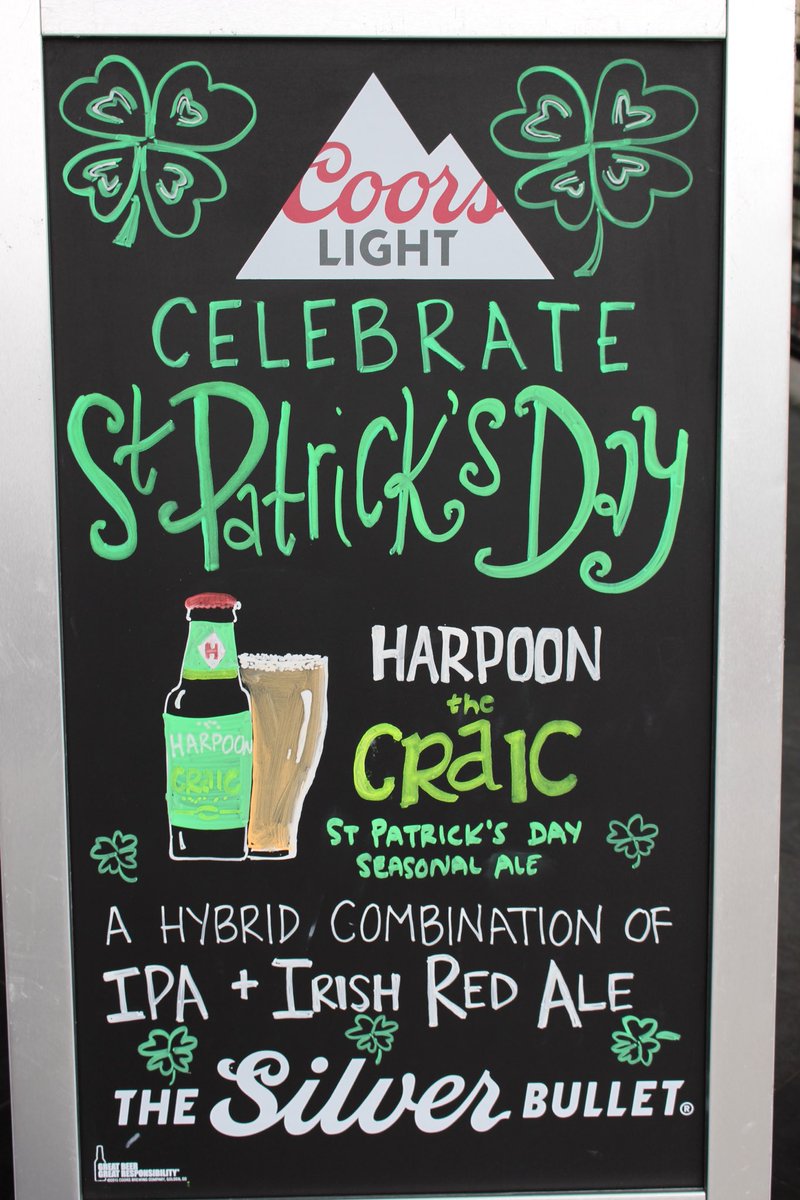 For more stories and facts just ask anyone if they've been to the Cask. We are sure you'll get a tale or two! So, if you're visiting either at
Cask Boston
or
Cask Marshfield
to enjoy a meal, grab a beer, watch a game, look at the famous black and white sports pictures, do a little dancing, attend a function or meet up with friends, prepare to be considered Cask family. Show off your Irish pride and
devour the details
of the next seven days celebrating St. Patrick's Day at Cask 'n Flagon. We'll be waiting there with a green beer!