Ever wonder how theme parks keep their attendance up year round? Besides discounted ticket prices and the occasional release of a new ride, amusement venues are constantly having to be inventive when it comes to getting people through their gates during the off-season. One example of a true tourist attraction that does this to the fullest extent is Walt Disney World. Learning 20+ years ago that they could boost Epcot attendance levels every Fall by staging a food and wine festival around World Showcase Lagoon, the House of Mouse hasn't stopped hosting cuisine-driven events since!
Let's start with SeaWorld for instance. When it comes to the
Seven Seas Food Festival
(running on Saturdays now through May 13th) this was more about adding something new to that theme park's menu people hadn't seen befoe. The thinking here is that the more-than-60 unique Asian, European, Polynesian, Latin and North Atlantic dishes which are being served up at this seasonal cuisine-driven event won't just appeal to people who are vacationing in Central Florida but also to Orlando-area foodies. Who, it is hoped, because SeaWorld's Seven Seas Food Festival is only being presented on weekends, will then be able to make a special trip over to this theme park. Not to mention you can sample over 55 local and international craft brews that will be on tap there; who'd want to miss that?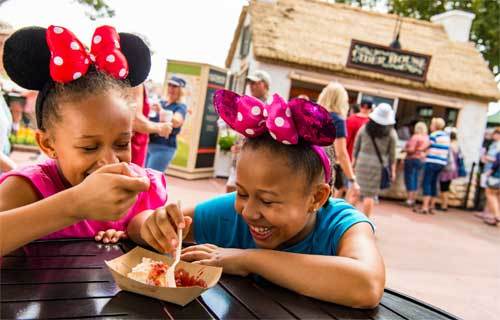 Epcot is one of Disney's parks that holds the majority of these seasonal events. When it comes to Epcot's
International Flower & Garden Festival
(which is running now through May 29th),
International Festival of the Arts
,
International Food & Wine Festival
, and
Holidays Around the World
celebration, you can find food being dispensed from various kitchens and global marketplaces/kiosks throughout the park. When you're hungry, you can seek out any and every international dish at this cuisine-driven event and be totally satisfied with your choice!
You can also find similar tastes over at Universal Orlando Resort. Take, for example, Universal Studios Florida's
annual Mardi Gras celebration
. Given that this seasonal event is hyped as "Florida's Biggest Party"; what's a party without food? As you wander through that theme park's French Quarter, you can then sample authentic Cajun cuisine. Everything from spicy jambalaya and shrimp po'boys right through to king cake and sugary-sweet beignets. Yum!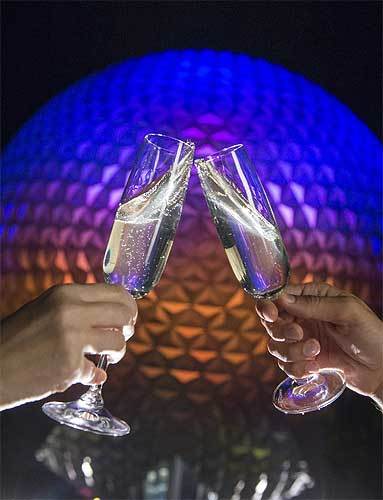 It's amazing what theme parks can do to market and draw attendance during slow season. Hopefully other amusement venues can learn from these efforts and
devour the details
of getting people through their gates all year long. We know we're excited to being heading to Walt Disney World the first week of May to enjoy these cuisine-driven events! See you soon Mickey!