Once upon a time, there was a castle deep in the woods, hidden away, fit for a queen or sleeping beauty...and available to rent for a long weekend. What? You read that right! New England is home to a number of historic and modern architecture that only a princess or woodland creature could dream up! Don't believe us? Check out this list of nine
AirBnBs
provided by
Boston.com
and our top 3 below, that will for sure have you living happily ever after (at least until you have to go back to work). Enjoy!
New Hampshire Tree House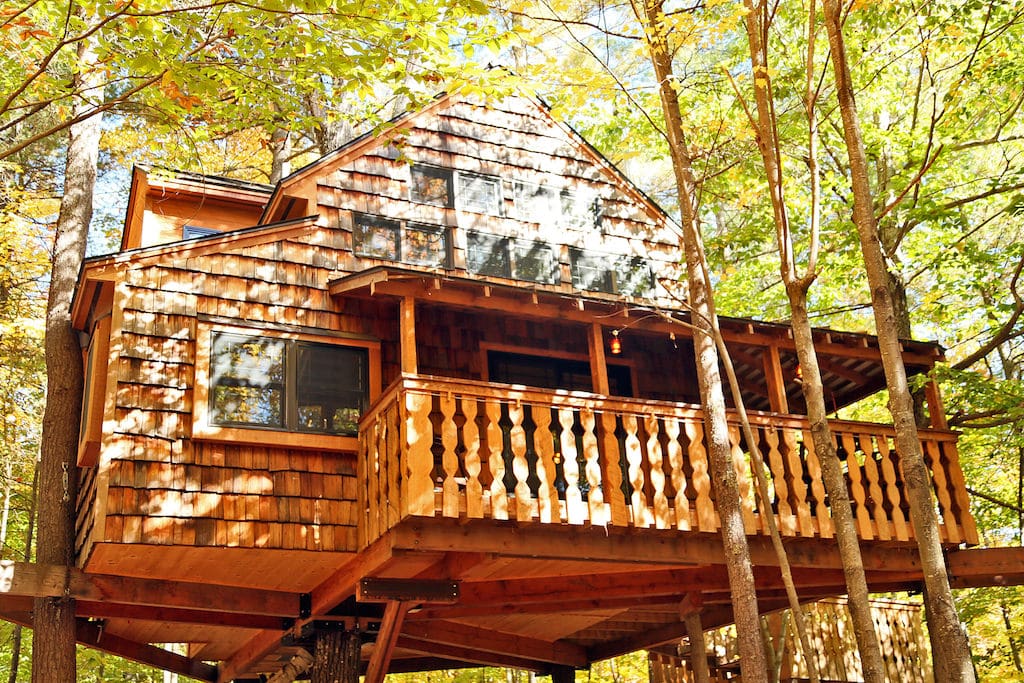 The tale of the
Swiss Family Robinson
claims that the family built their tree house on a desert island in the East Indies, but this Newbury, New Hampshire, tree house may convince you otherwise. The wooden cabin sleeps four and is ideal for adventurers who want to spend a night above ground, enjoying the solitude this one-of-a-kind home offers. A much more enjoyable camping experience with great views. Count us in!
Cost per night:
$456 for four guests
Distance from Boston:
1.5 hours
Vermont Cabin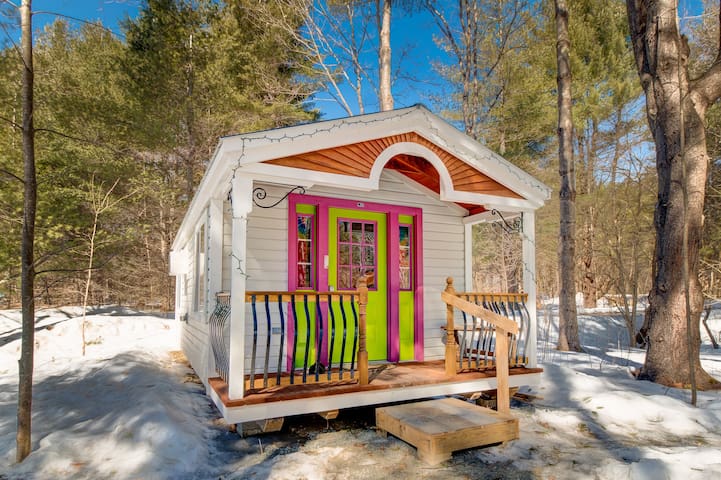 This Jamaica, Vermont, cabin is reminiscent of the one Hansel and Gretel might have stumbled across. Who even knew there was a Jamaica, Vermont? Styled like a traditional "tiny house," the colorful one-bedroom sleeps five on three beds and sits on a garden of lilacs that bloom in June—which you can enjoy from the porch decorated with fairy lights. How can this little cabin sleep five? We're not sure but we're dying to find out. Sign us up for this weekend getaway!
Cost per night:
$192 for one guest; $10 for each additional guest up to five
Distance from Boston:
2.5 hours
Historic Connecticut Mansion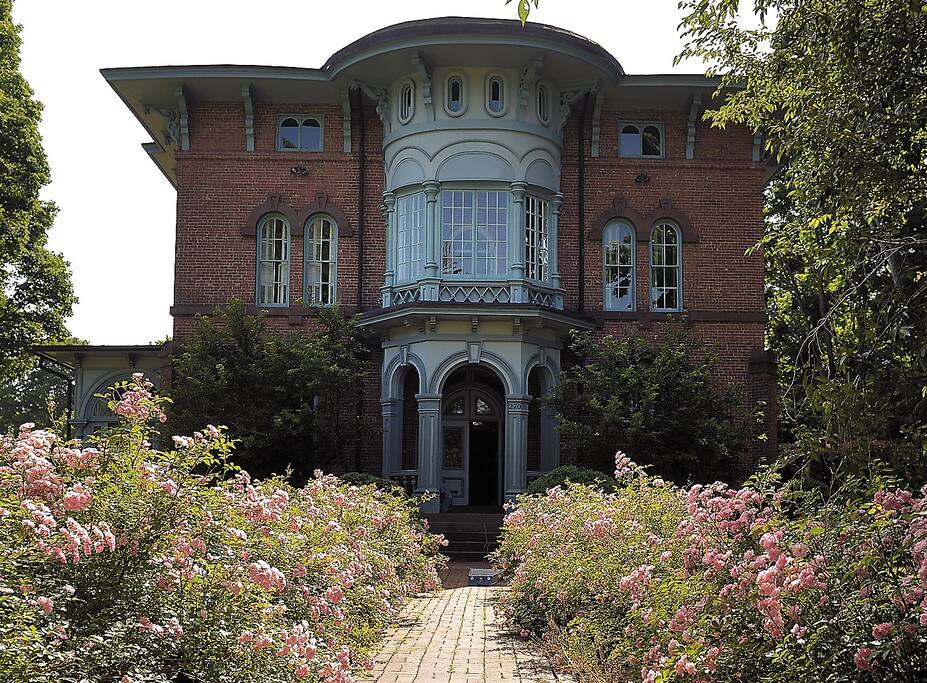 Alice of Wonderland would be delighted by this historic mansion in Norwich, Connecticut. Located in the city's "Millionaire Triangle," (insert giggle—we can't get over that name) each room in the home has a different theme, allowing for a stay of exploration and surprises. The Italianate Victorian home received some updates from the renowned architect Maya Lin, who designed the Vietnam Memorial, according to New England Today, and can sleep 16 in eight bedrooms. Incredible! This would be an amazing spot for a low-key bachelorette weekend.
Cost per night:
$900 for 15 guests; $30 for each additional guest
Distance from Boston:
2 hours
Don't depend on just books to experience a fairytale, create your own with one of these weekend getaways and
devour the details
of a true happily ever after!