Happy St. Patrick's Day! It's officially here. Cheers to green beer and the luck of the Irish! Looking for a celebration this weekend that embraces one of the greatest heritages around? Join some of Boston's best bars for the
Blarney Blowout
this Saturday, March 19th!
This day of drinking kicks off at 11AM and runs until 6PM. It's a 21+ event (no surprise there). Tickets cost $10. You will have access to North Star, The Greatest Bar and Hurricane O'Reilly's, where there will be live music starting at 2PM. There are a number of awesome contests and giveaways you can participate in. But the best part of all should be the time you get to spend with your friends and family.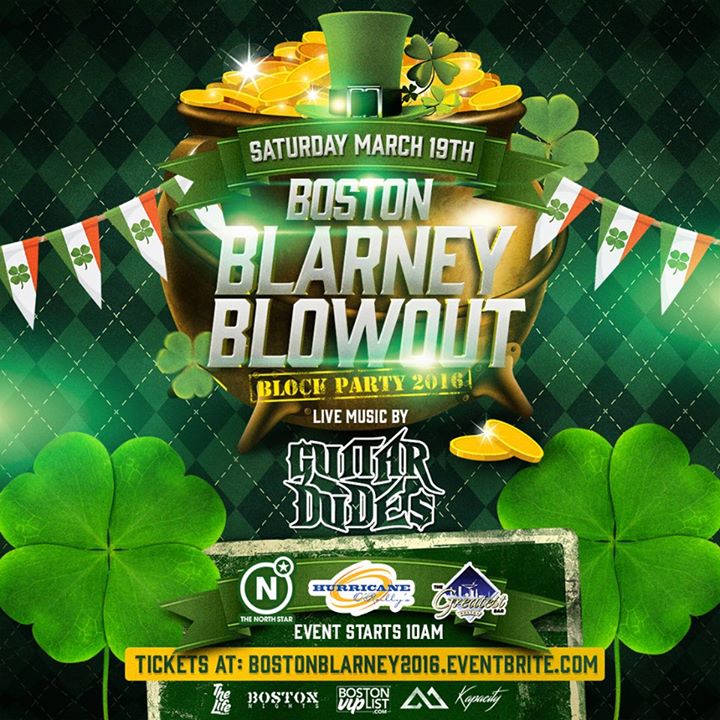 Get your tickets
here
and
devour the details
of St. Paddy's Day with this Blarney Blowout!