What's better for dinner in the summertime than anything on the old barbecue? Nothing! Besides maybe a group of the best Boston chefs grilling a delicious meal up for you. Yes you read that right! Join us at the
Seaport Boston Hotel & World Trade Center
for the
19th Annual Chefs in Shorts
event this Friday, June 24 from 7PM to 10PM and bring your appetite.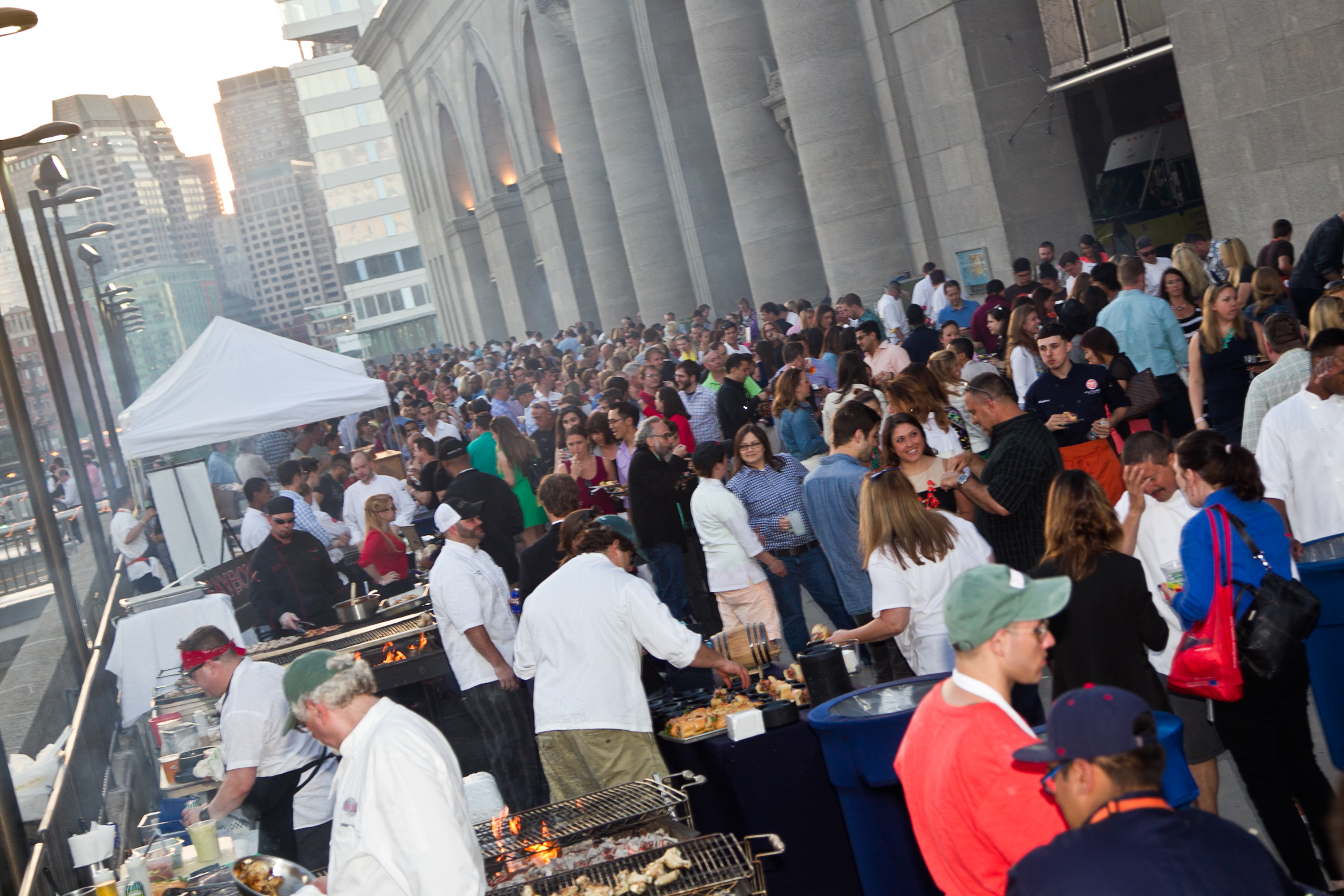 Some of the city's most talented chefs will be grilling just for you at this event! Here are some of the flavor creators you can expect to be there:
Seaport Hotel and World Trade Center, Karen Hodsdon
Seaport Hotel and World Trade Center, Richard Rayment
TAMO Bistro & Bar, Robert Tobin
Artbar, Brian Dandro
Ashmont Grille, Chris Douglass
Bastille Kitchen, Adam Kube
Brasserie JO, Nicholas Calias
Coppersmith, Jason Heard
Davio's Northern Italian Steakhouse, Rodney Murillo
Deuxave, Shaun Velez
Earl's Kitchen + Bar, Cyrus Winter
Five Horses, Aaron Parsons, Erica Keefe
Foundry on Elm & Saloon, Shayne Nunes
Gather, Dennis Wilson
Harvard Club Boston, Dean Moore
Kashmir, Harjit Pabla
Loco Taqueria & Oyster Bar, Matt Drummond
Lucca Back Bay, Andres Cruz
Ocean Prime, Mitchell Brumels
Pete & Gerry's Eggs, Karl Johnson
Philip R's, Philip Rotondo
RFK Kitchen, Rachel Klein
Scampo, Alex Pineda
Serafina, Brendan Burke
Tavolo, Chris Douglass
The Salty Pig, Josh Turka
The Tip Tap Room, Brian Poe & Emmett Ledbetter
TRADE, Cory Seeker
Waterline, Joe Florio
Worden Hall, Tim McQuinn
Tickets
are just $80 and include complimentary beer, wine and tastings. Count us in! And once again this year, guests will be invited to vote for their favorite dish. This event is a great way for these talented chefs to get some face-time and publicize their restaurants but also gain some bragging rights! You won't leave unsatisfied.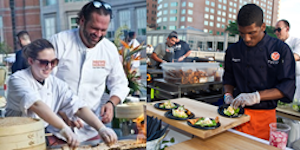 This year's beneficiary is once again,
Future Chefs
. Future Chefs' mission is to prepare urban youth in Greater Boston for quality early employment and post-secondary education opportunities in the culinary field and to support them in developing a broad base of transferable skills as they transition into the working world. Future Chefs in the perfect organization for this event to support. We love this collaboration! For more information visit their
website
.
Be sure to use the hashtag #2016CIS on your Tweets, Facebook posts and Instagram photos so your friends can see how much fun you're having and
devour the details
of the
Chefs in Shorts: Summer in the City Barbecue
!