Join
Boston Public Market
in celebrating being open 7-days a week with their
pop-up beer garden
this Monday and Tuesday, July 18 and 19. The beer garden, which will be open from 4:30 to 7:30 p.m., will feature local drafts from one of the market's vendors,
Hopsters Alley
. Customers will be able to choose between four of the brewery's beers: the Newtonian, Guerilla Saison, Comet Citra, and Leaf Blower. The beer garden will also feature music and games, and beer will cost just $5!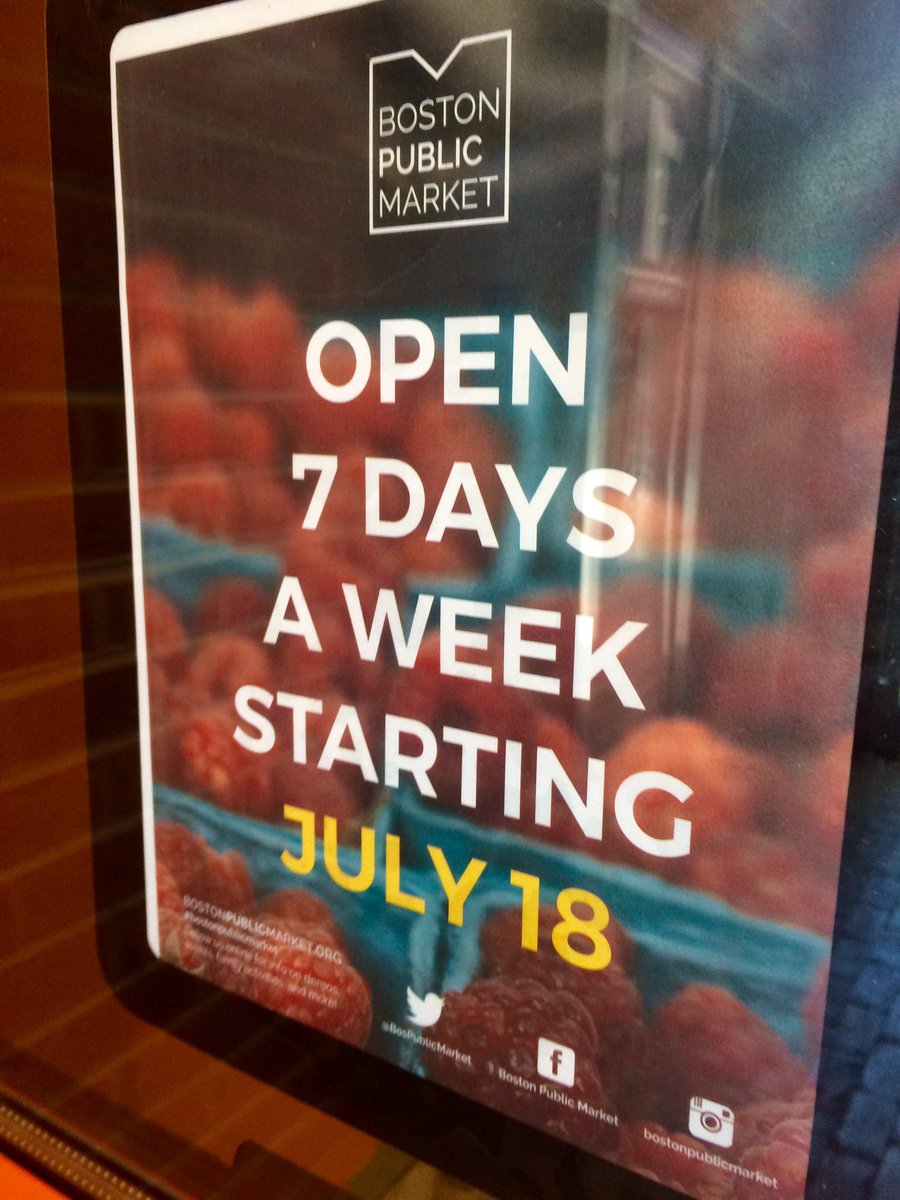 The
Boston Public Market
is an indoor, year round marketplace for locally sourced groceries and specialty agricultural products, where residents and visitors can find fresh, seasonal food from Massachusetts and New England. The Market houses
39 local farmers, fishers, and food entrepreneurs
selling items such as farm fresh produce; meat and poultry; eggs; milk and cheese; fish and shellfish; bread and baked goods; beverages; flowers; and an assortment of specialty and prepared foods. Everything sold at the Market is produced or originates in New England making this a true home grown feel!
Located at 100 Hanover Street in Boston,
BPM
spans the length of the entire ground floor which also contains the Boston RMV branch, entrances to the Haymarket MBTA station, vent stacks for the Interstate-93 tunnel, and a parking garage. The building and the Market's location had been vacant for over 12 years before the idea of the market was born. This location is part of Boston's emerging Market District, along with the Haymarket open-air fruit and vegetable market and the historic Blackstone Block. After the Boston Public Market Association raised $13 million for the design, permitting, and construction of the Market, oversaw an on-time construction process, and brought together many of the region's top food producers, the Market opened on July 30, 2015. They'll be celebrating their year anniversary at the end of this month!
Back in the day, my great uncle use to sell produce at Haymarket's open-air fruit and vegetable market so I'm very fond of
BPM
's mission and what they're trying to accomplish in the city that I love. So if you're in the area Monday or Tuesday, stop by and have a drink or two while you shop for fresh ingredients for dinner or lunches for work the week. You can't go wrong with the top notch vendors that call BPM home.
Devour the details
of all this fresh produce and celebrate the extended hours of Boston Public Market at their
pop-up beer garden
next week! See you there!