You scream, I scream, we all scream, for ice cream! In 1984, President Ronald Reagan proclaimed July as National Ice Cream Month and established National Ice Cream Day as the third Sunday in the month of July. One could say, President Reagan really had a sweet tooth! This year, National Ice Cream Day falls on Sunday, July 16 and we couldn't be more thrilled to chill out this weekend with some tasty treats at these events honoring your frozen favorites! (Caution: brain freezes may occur.)
WGBH Funfest: A Day of Ice Cream and Music
July 16 marks National Ice Cream Day, but local PBS channel WGBH will celebrate a day early by hosting an all-you-can-eat ice cream bonanza featuring sweet treats from a number of local creameries. Kids will love the face painting, inflatable rides, and a chance to interact with beloved PBS characters. However, this event is open to all ages, so set your inner-child free! Funfest runs from 10AM to 4PM and admission is just $10!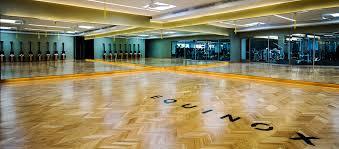 SoWa Ice Cream Scooptacular
Head to SoWa Open Market's second annual Ice Cream Scooptacular. The market will have $6 sundaes made with ingredients from many small markets and local vendors. Eat ice cream from Honeycomb Creamery, with toppings from Yummy Mummy Brownies, Top Shelf Cookies, Q's Nuts, Doves and Figs, Chrissy's Crumble Wicked Good No-Grain-Ola, Giacomo's Gourmet Granola LLC, and fresh fruit from The Herb Lyceum. SoWa's Scooptacular is open both Saturday and Sunday 10AM to 4PM. Enjoy your favorite frozen treat while perusing the many artisanal products on display and have yourself a day!
Ice Cream Sundays at Bar Boulud
This French bistro, usually known for its charcuterie and expansive wine cellar, will join in the Ice Cream Day festivities with its "Back Bay Sundaes." Available now through the rest of the summer, three decadent options starting at $13 dollars will be offered as well as a trio tasting for $15. We recommend trying the sweet treat dubbed 'Magically Delicious', a dessert dedicated to bringing the kid out in you with toasted oat cereal ice cream and Lucky Charms. Yum!
Get your frozen fix this weekend and
devour the details
of National Ice Cream Day on Sunday, July 16! Don't just stop there, celebrate these sweet treats all month long just as President Reagan intended. The more ice cream the merrier!