Sometimes when you're so caught up in planning a wedding, you forget to spend time together. There can become a real disconnect between the bride and groom. If this is the case, take a moment to step back, enjoy the process and spend quality time together. Consider opting for an Earlymoon!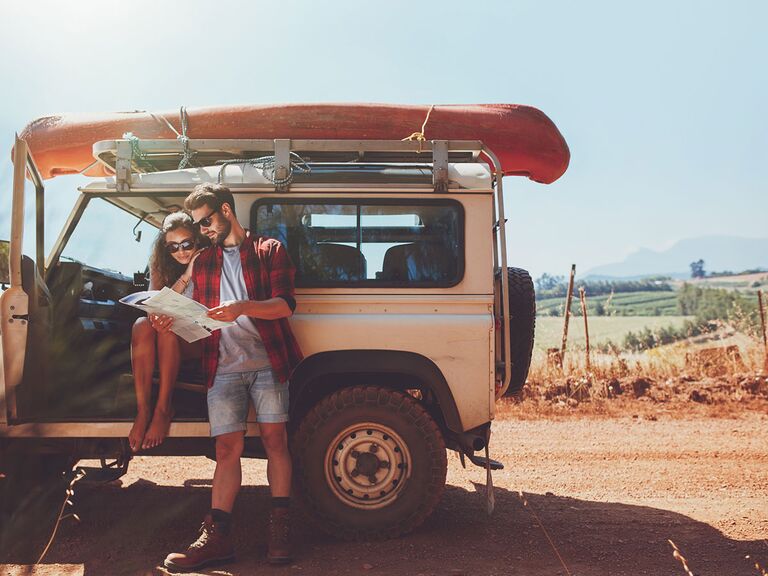 What's an Earlymoon? Many couples sneak in a getaway before their nuptials, either in lieu of or in addition to a traditional honeymoon (newlyweds Pippa Middleton and James Matthews reportedly vacationed in St. Barths before their wedding). It's the perfect chance to take a break from wedding prep and be together before you're officially married. Catch up on sleep, get some vitamin D, have a mini adventure and enjoy all the date nights you deserve!
This doesn't have to be some budget busting trip. If your family has a summer home or cabin in the woods, ask if you can spend sometime alone there for a little weekend retreat! Whether you book a two-night stay at a bed-and-breakfast one town over, head to a day spa or maybe even jet to the Caribbean, your trip can be as low-key or luxe as your schedule and budget allow. It's all about reconnecting as a couple, doing something you love and pressing the pause button on vendor check-ins, seating charts and centerpiece samples; at least for a little while!
Most importantly before you go, make sure you have a few key wedding tasks checked off and any remaining ones on your radar—nothing's worse than returning from a trip with an overwhelming to-do list. Plan your vacation so it falls at a good time in your wedding planning process. Confirm and book your big vendors and leave a trusted family or wedding party member to be your vendor point person while you're away. You can always think of it as extra motivation! For instance, if you schedule an Earlymoon for eight weeks before your wedding, it'll incentivize you to get everything done in time for your trip.
This great escape will remind you of all of the wonderful reasons why you're planning a wedding in the first place. Take some time together and
devour the details
of an Earlymoon before you say 'I do' and jet off to your honeymoon!