Happy Wedding Wednesday! We've covered tattoos a few times now--from couples that get inked on their ring fingers signifying their commitment to having henna as part of a wedding ceremony--but nothing quite like this. You've heard of the "Wedding Singer" but have you heard of the
"Wedding Tattooer"
? You will now!
Tattoo artist Robert Fiore
(featured in the video above) wants to make yout wedding day ink-credible for couples and their guests. Making memories that, truly, last a lifetime! Fiore, the owner of Red Lotus Tattoo in Lansdale, Pennsylvania, has been a professional tattoo artist for 20 years. Over the last year, he has ventured into the world of weddings by offering tattoos at the reception and other wedding-related events.
It all started when one of Fiore's relatives, who he has tattooed a number of times over the years, was planning a wedding.
Fiore
half-jokingly suggested he should tattoo him and his bride during the cocktail hour. The couple agreed, so Fiore brought his sterile setup to the wedding venue and inked the newlyweds' initials on their ring fingers. Word got out, especially when their wedding photos went public on social media, and Fiore was flooded with inquiries. He knew he'd stumbled onto something glorious!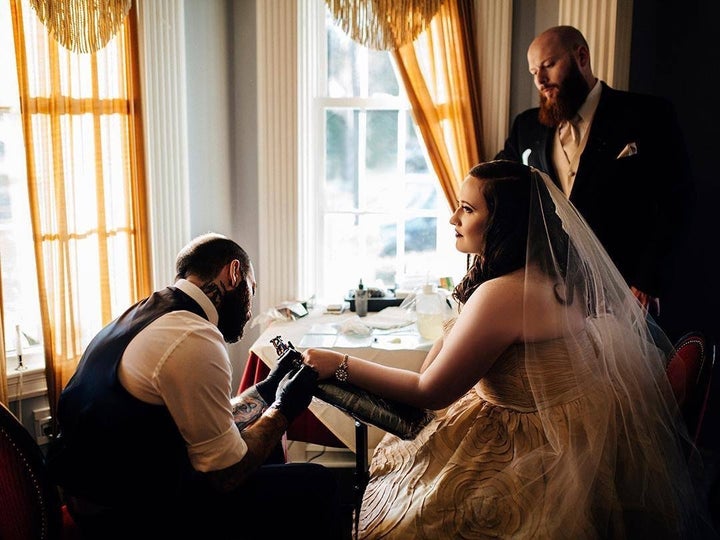 Fiore
has done six wedding events since with 20 more booked over the next two years. Amazing! And if you're dying to know exactly how it all works, well, Fiore and the bride and groom collaborate on design concepts to create a tattoo menu for guests to choose from with options that are generally minimalist in nature. The couple can choose more involved designs for their own tats, but that usually requires a separate session the day after the wedding.
Some couples opt to offer tattooing during cocktail hour only, some offer it during the entire reception and others choose the bachelor and bachelorette parties instead. And every person who decides to get inked is required to sign a waiver. And the cost? Pricing for
The Wedding Tattooer
starts at $500 and varies depending on the number of guests, the amount of design prep and travel required.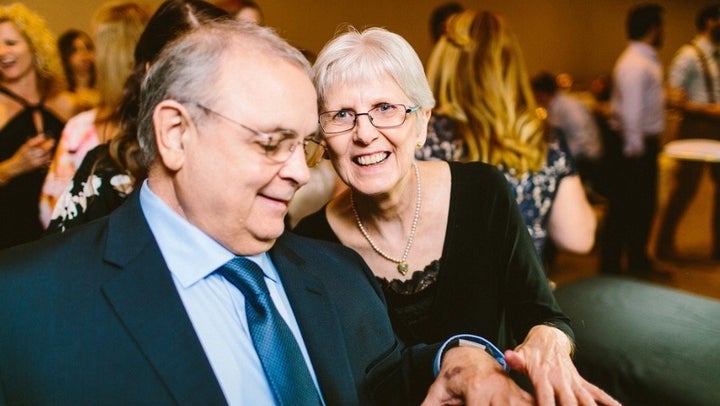 At a recent wedding, Fiore even tattooed a bride's grandparents, neither of whom had any tattoos up until that point. How awesome is that?
The Wedding Tattooer
brings a truly unique experience to tattooed couples that are looking for special ways to show their love for each other and their love for tattoos on their big day. For more information about Fiore and to potentially book your wedding with him, visit his
website
. A wedding may be temporary but tats last forever!
Devour the details
of an inked up wedding and make your love permanent with the help of the Wedding Tattooer!