Happy Cinco de Mayo! The 5th of May has become a wonderful celebration across the globe, though most enjoy it by excessively drinking, here's a nice alternative! Since it is a Tuesday, and you may have work tomorrow like me, we encourage you to celebrate all weekend long. One event we're looking forward to checking out is the
4th Annual BostInno de Mayo
.
You're probably asking what on earth is
BostInno
? Well, it is a branch of
Streetwise Media
. You probably don't know who they are either, but here is some more info. Streetwise Media is a digital media and events company that has taken the buttoned-up city news landscape by storm with entertaining, intelligent and provocative editorial coverage. Founded by Chase Garbarino and Kevin McCarthy, they own and operate digital city news properties
BostInno
, DC Inno, and Chicago Inno, as the premier news source for urban innovators who are the future of their cities. Sounds like a source of media you're into? Us too!
The first property of the
Streetwise Media
network,
BostInno
launched in 2009 and quickly became the preeminent news source for Boston's next generation. Combining an opinionated editorial team with a community publishing platform and events, BostInno continues to reinvent the model of local news online and in cities nationwide. Being that hip to it all, BostInno is hosting their 4th Annual BostInno de Mayo on Saturday, May 7th from 6-10pm at
Tia's
on Atlantic Ave on the beautiful Boston waterfront.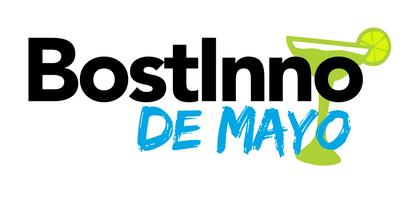 In true Boston fashion, they're celebrating Summer early with the ultimate goal of making this event bigger and better than the last three. Join
BostInno
in throwing the 'Official Boston Tech Summer Kickoff' and enjoy plenty of margaritas, delicious appetizers and of course good company. Drink tickets will be handed out at the door and the patio fills up quickly, so grab your friends and get there early!
Devour the details
of a whole new
BostInno de Mayo
this Cinco de Mayo!