For most, spending over $2k on a dress you wear just for a few hours is absurd. Wedding gowns are a huge part of your budget and saving money on them (between accessories and alterations) just isn't likely. Until now! Meet
Whistles
, a modern London-based brand, launching its own spin on affordable wedding wear.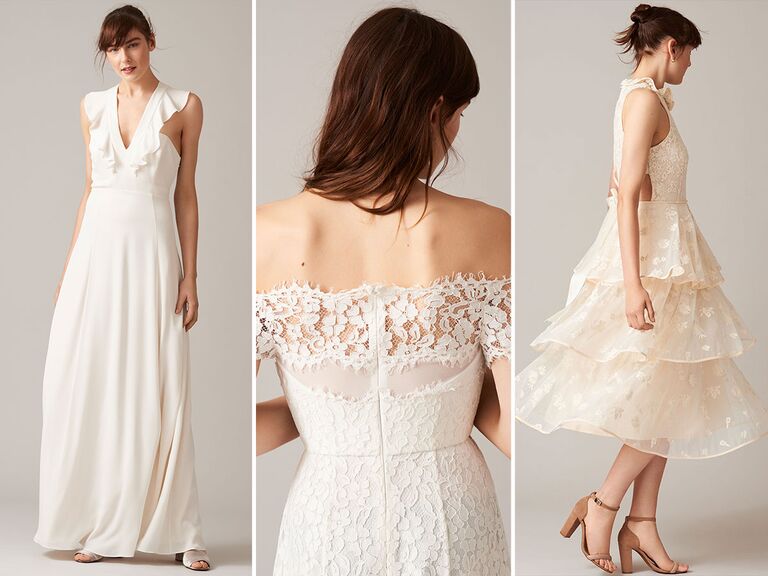 Budget conscious brides rejoice! Finally a
brand
that will appeal to your wallet just as much as your inner chic-self. They are launching their official wedding dress collection that features gowns all under $1,000 (give or take a few bucks depending on the going exchange rate from pounds to dollars). Stunning designs that won't break the bank.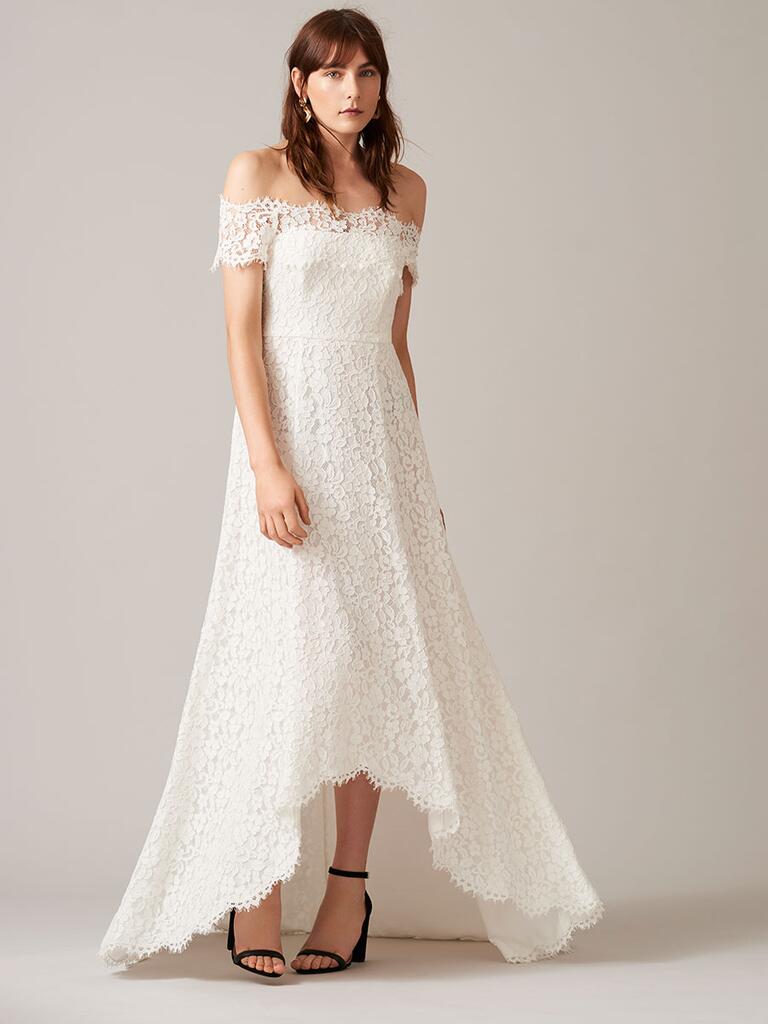 Whistles
is already an established clothing company with phenomenal women's and menswear lines. Their wedding dresses will be of similar style; a refined and tightly edited collection. But that doesn't mean it's lacking in versatility! The designs range from a lace jumpsuit with cap sleeves to an off-the-shoulder gown with a high-low hem. The collection is set to launch in February 2017.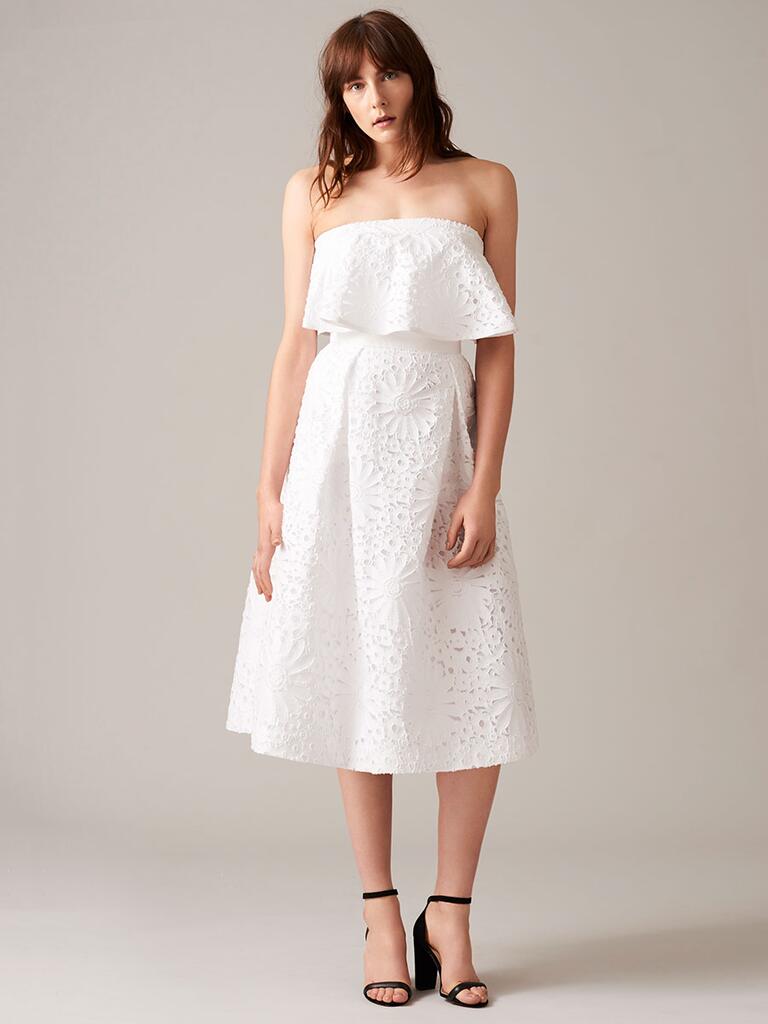 Elegant and reasonably priced, we love the beauty and thought behind this collection. Find your style and stay under budget with the help of
Whistles
and
devour the details
of a money-well-spent wedding dress!