These high school sweethearts from Oregon had dreams of a magical wedding until they were put on hold by a drunk driver in 2010. Kelcie Yeoman's fiancé Larry Ragsdale was in a serious car accident that left him with brain damage and having to spend much of the last four years in a rehabilitation facility. But by last August he was well enough to propose at the same rehabilitation facility where Yeoman got a job so she could be by his side through his recovery.
What's special about this story is not only the love Kelcie and Larry share but also the support from their family, friends, and complete strangers. McKenzie Yeoman, Kelcie's sister, set up a fundraising site so Kelcie could have her dream Disney wedding to Larry. She met her goal of raising $20,000 in just 11 days. However, it turns out getting the full Disney wedding experience costs much more than that. So, a group of former Disney brides who befriended Kelcie after her story went viral, have also set up another fundraiser to make sure she gets the full Cinderella experience.
Kelcie couldn't be more appreciative of the outpouring of love from people. She is absolutely thrilled to finally be marrying the man of her dreams at the most magical place on earth. They have set a September wedding date (though Disney told them not to reveal the exact date) with about 100 guests in attendance. And in even better news, Larry has recently moved out of the rehabilitation facility and in with Kelcie, who now works as his full-time caretaker.
I want to wish Kelcie and Larry all the best and know their wedding will be one of the greatest days of their lives thus far. Disney is definitely going to
devour the details
to make their wedding day just like a dream come true!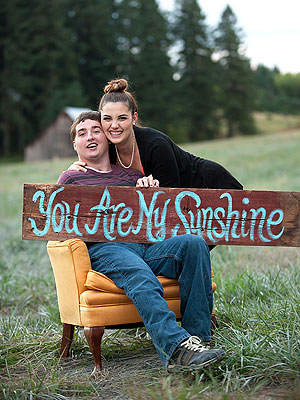 Emy Lyn Photography