That's a wrap, summer. See you in another nine months. If you're sad, like us, about how fast it went by, take this long weekend to celebrate. The weather may not cooperate but the city of Boston has got some great events lined up for you to do. Check it out!
King Richard's Faire
Tucked away in an 80-acre forest, New England's longest running Renaissance fair season kicks off this weekend in Carver, MA. King Richard's goes all out with recreating a mini-16th century world, complete with a village of shops, knights on horseback, and stages for jesting and performing. This is the year we will actually make it to the Faire! Turkey legs for all! King Richard's opens Saturday, September 3 and runs through Sunday, October 23; open Saturdays, Sundays, and Monday holidays from 10:30 a.m. to 6 p.m. Ticket prices range from $31 for adults to $16 for ages 4-11 and free for children under 4.
D Street Art Walk, Karaoke & Jazz Brunch
The Lawn on D is throwing a weekend-long party with live music, food, adult beverages, art, slam poetry performances, face paint, magicians, movies, and more. Best part? Sunday brunch. And yes, what would be a Sunday brunch in Boston without mimosas! Seriously, there's so much going on here all weekend long. Get your Lawn on D fix while you can! Lawn on D is free to attend but will cost you $24.95 for the Sunday brunch and is open to all ages!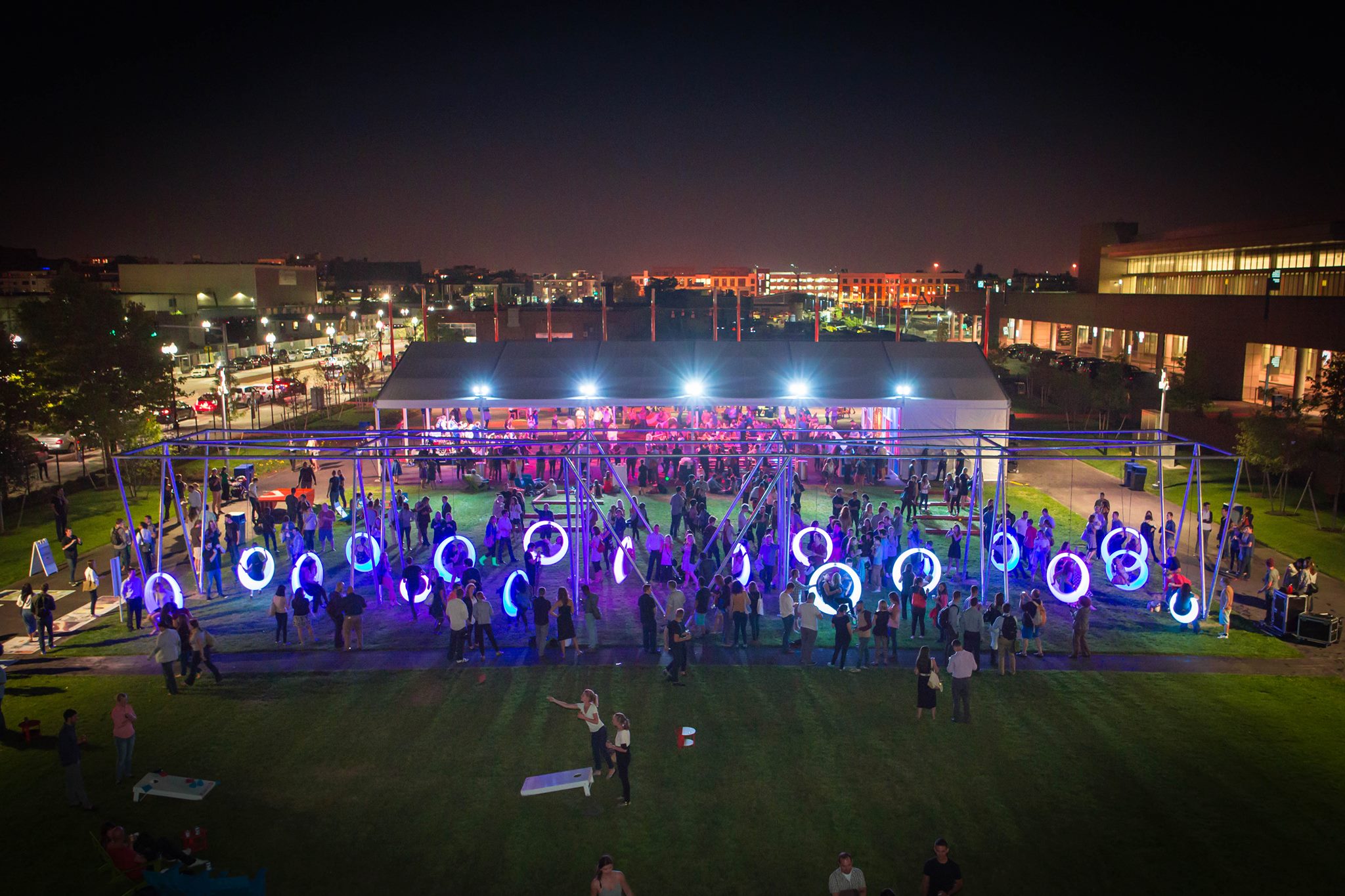 Labor Day Weekend Fireworks
So long sweet summer. Labor Day is here, which means it's September, which means we're crying because it's basically already fall, which means you should commence the end of the sunshine season the way the city does it best: with fireworks on the harbor. Or, if you really want to be fancy, Boston Harbor Cruises has
viewing cruises
that take you right under the fireworks show. Make it a romantic date night and take your sweetheart with you! Or your dog, they can come too!
Devour the details
of the long weekend in Boston and cheers to the end of another wonderful summer! Until next year. Happy Labor Day!