In honor of Halloween and wanting to do something bloody/creepy, I decided to use one of my favorite TV shows as inspiration for a dinner party. Showtime's Dexter, which recently came to an end after 8 seasons, stars Michael C. Hall as a forensics expert (blood spatter analyst) for the Miami police force and also as a serial killer of people who have escaped justice. If you have never seen it, I highly recommend watching it on 'On Demand'. There were so many times throughout the series where I wished that I was Rita, Lumen, or Hannah. I won't spoil anything but these is definitely a series worth getting into.
First off, you need to turn your dining area into Dexter's 'kill room'. Cover the walls with clear tablecloths (this might be a cheaper option to what he uses on the show). Then, hang photos of your guests that will be attending the dinner. It should look something like this.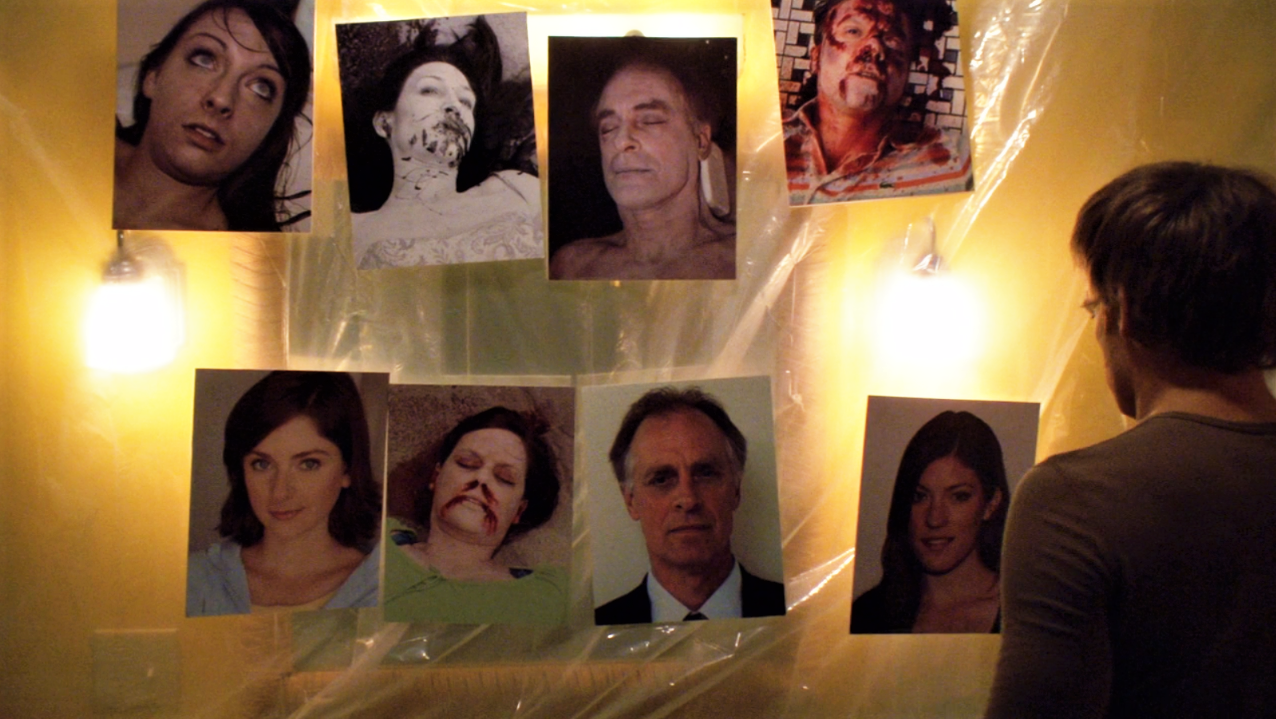 Then cover your table with one of these blood-dripping tablecloths that can be found at your local party stores.
To set a darker mood, dim the lights and use these blood-dripping candles as décor.
For dinner, serve Dexter and Deb's favorite meal, steak and beer. If some of your guests don't drink beer, try these 'Bloody Shirley Temples' that can be spiked with some flavored vodka.
Desserts? Try these blood spatter candy apples and lollipops. They're a perfect way to end the night.
And you can count on me wearing these fabulous heels to host or attend a Dexter Dinner Party.
Let your 'Dark Passenger' devour the details when it comes to throwing this dinner party!